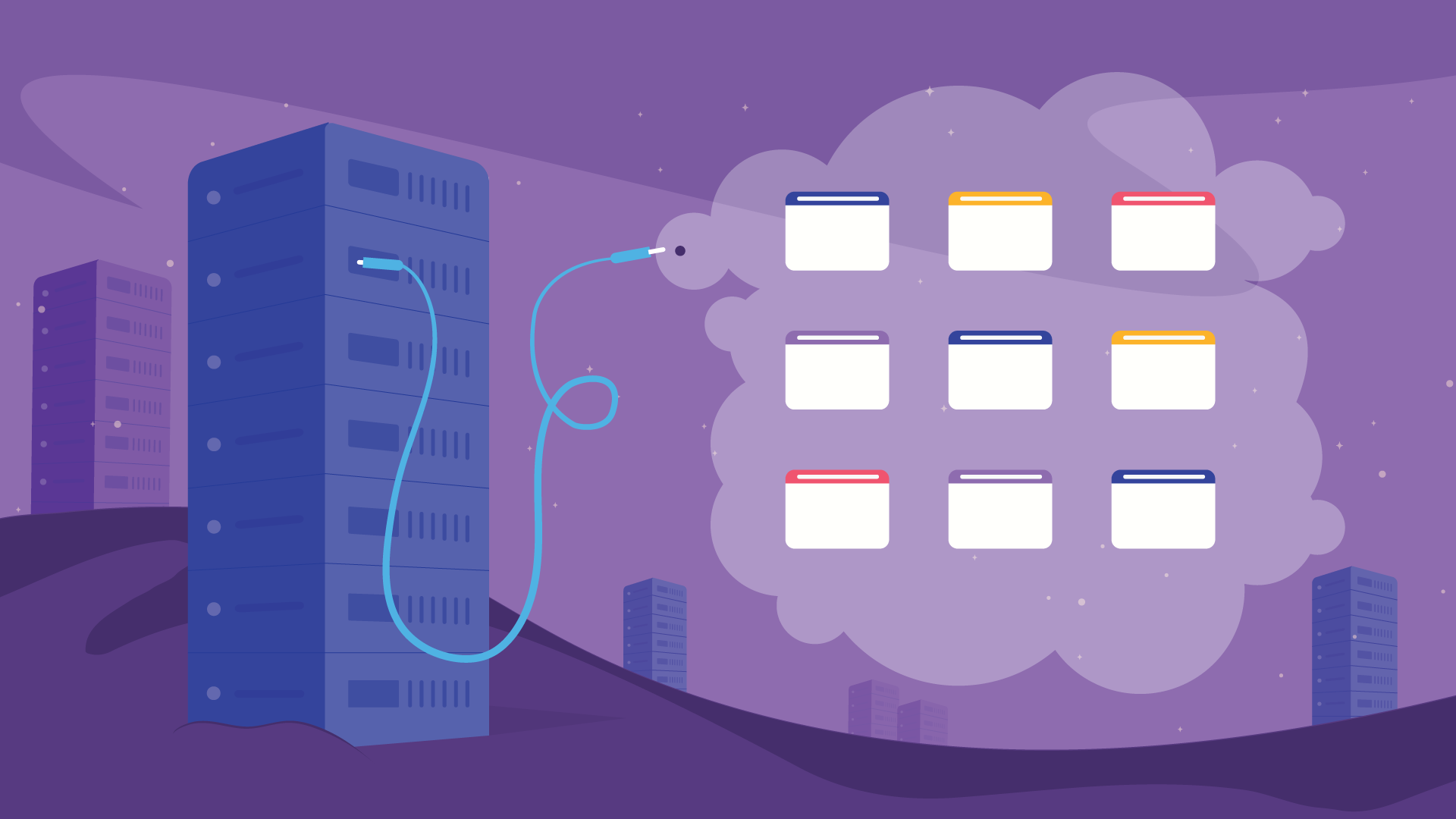 Starting a startup isn't as easy as it appears to be. Of all the different aspects, having an online presence is something you should never avoid. For any business, new or old, the website speaks on behalf of the organisation. Considering that you have decided to deploy a website for your startup business, the next thing you need to do is host the website. Now to ensure that the hosting solution aligns itself with your functional and monetary requirements, you need to be very cautious while making the choice. Definitely, you have plenty of choices, but experts believe Cloud Hosting to be precisely suitable for startups. 
Several critics debate whether Cloud Hosting is suitable for small scale enterprises or startups. In case, you find yourself surrounded by ifs and buts, this article will take you down the journey of Cloud Hosting solution for startups.
Cloud Hosting for Startups
Cloud Hosting, though appears to be over-pricey, has emerged to be an ideal solution for startups. According to research done by Statista, the global market of Managed Cloud Hosting would grow to reach the mark of $60 billion by 2020. Now, this is huge and sufficient enough to vote for the suitability of Cloud Hosting for startups. 
The fact that Cloud Hosting embeds an infrastructure where all the backend tasks are catered by the technical team, the startup owner can focus on different tasks. This, in a way, cuts down the total money spent on hiring hardware and software resources. 
Another excellent feature of Cloud Hosting is scalability. To understand this better, let's examine this with an example. Consider that you have just started with a website and receive a handful of traffic. After weeks, you post valuable content, and the traffic count significantly increases. Suddenly, one day the traffic reaches thousands of visitors and under normal circumstances, the site would crash. However, this is not the case with Cloud Hosting. 
When you opt for Cloud Hosting, you can scale your resources as you expand and later, if such an extent of resources isn't required, you can then scale back to the original bandwidth. 
Both the shared and dedicated website hosting plans avoid offering local data centres. The fact that local data centres speed up the performance of the website, with lower latency and faster response time, Cloud Hosting is best for startups. The majority of the startup website fails due to slow response and poor performance. So, adopting the Cloud web hosting solution for your startup will help you choose the data centre closest to the audience and trigger website speed. 
One of the primary considerations for startups is a cost-effective hosting solution. Cloud Hosting, with its easy scalability, allows startups to choose a base plan at affordable rates. They can scale up their resources as and when the need arises. This eliminates the need to invest in expensive hosting plans with excess resources.
Conclusion
For startups, high initial costs can eat away into their already limited capital. Also, startups are extremely fluid in their initial years, with a lot of erratic web traffic. An affordable and easily scalable Cloud Hosting solution can be a good choice for startups.